JYJ3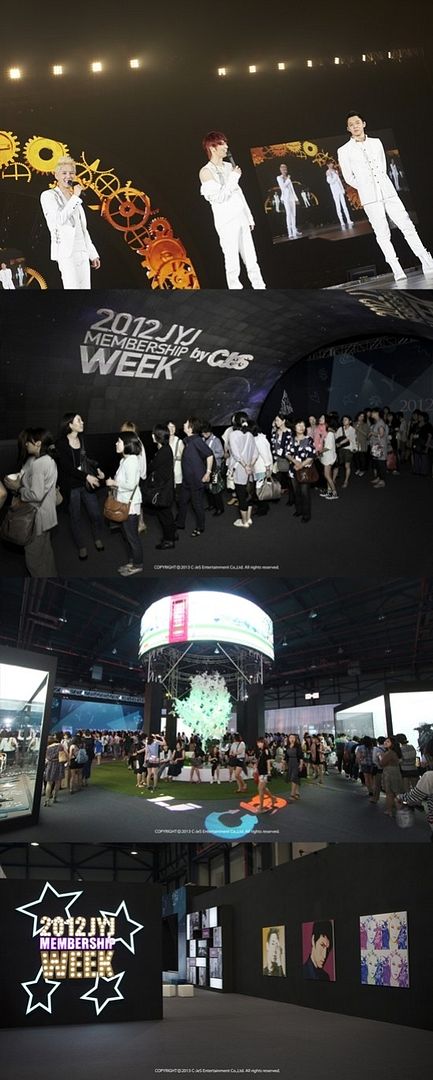 JYJ Membership Week will run once again this year.
CJES Entertainment stated, "The '2013 JYJ Membership Week' will happen between June 27th and June 30th at SETEC by Hakyeoul Station. Membership Week is a large-scale 'fan service' event for fans who hold 'JYJ membership,' which is managed by CJES Entertainment. Last year, 22,000 members attended this event."
This event is free for members, with all business related aspects being irrelevant and Japanese fans being able to attend at a minimum price. It is a huge 'service' for members.
View original post 566 more words