JYJ3
On August 17th at noon, JYJ's Kim Junsu released his first solo English single, "Uncommitted." In addition to releasing the single, he also released the title track music video, which was directed by Marc Klasfeld and Ray Yeom.
Instead of releasing a repackaged album for his first solo album, "TARANTELLEGRA," Kim Junsu decided to go with an English single. Working with Bruce "Automatic" Vanderveer, who has previously worked with Christina Aguilera, Wanted and Leona Lewis, Kim Junsu sang the beautiful track "Uncommitted."
The single also includes the English version of "TARANTELLEGRA," as well as the instrumental to both tracks.
You can purchase his English single on Bugs, Olleh Music and Soribada.
[youtube.com/watch?v=YqCsxd3GVbA&feature=player_embedded]
Credit: koreaboo
Shared by: JYJ3
[NEWS] 120817 Kim Junsu's "Uncommitted single release excites the world; this what you call a world style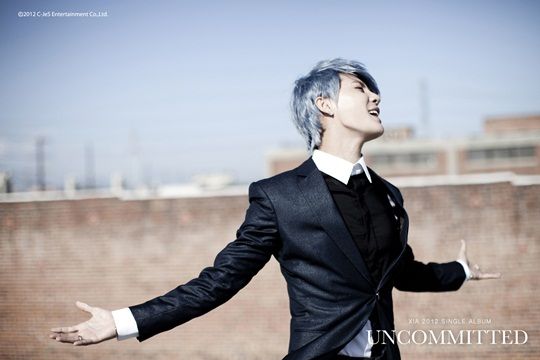 The song and music video of Kim Junsu's first English single album, 
View original post 204 more words