JYJ3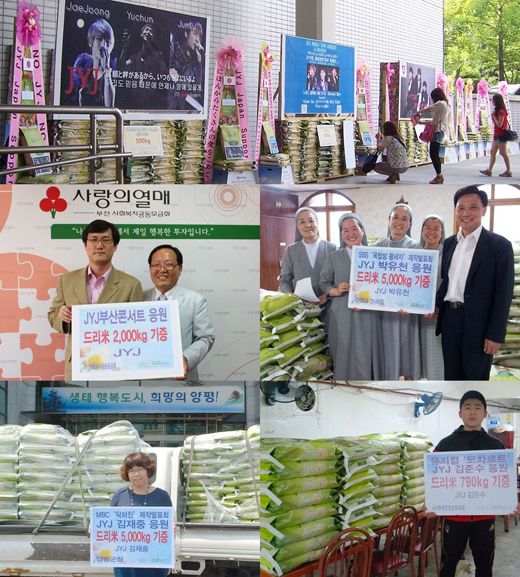 The group JYJ has impressed public with warm donation.
on June 22nd, Dreame has announced that JYJ, Jaejoong Kim, Yuchun Park and Junsu Kim, donated 23 tons of rice which had been saved for neighbours in need.
Dreame delivered 23 tons of rice to 6 organisations in the all across of the country from June 18th to June 21st on the request of C-JeS Entertainment, the management company of JYJ.
According to Mr. Seoung Goo Roh, the representative of Dreame, the 23 tons of rice had been donated by JYJ and saved at Dreame so far. JYJ's Fans in Korea and foreign countries sent total 64 tons of rice-wreath** to support Jaejoong, Yuchun and Junsu and 45 tons of the rice were delivered to neighbours in need and 19 tons of rice are saved at Dreame.
View original post 210 more words